When is the right time to think about portfolio monitoring software?
The private equity industry is becoming more competitive – the amount of capital moving into the space is increasing every year, leading to fewer deals and higher prices. Currently, global asset under management stands at just over £3trill and firms are buying more businesses than they are selling.
This competition has been accelerated by the huge levels of dry powder available - reportedly £1.2trill as of June 2020. This is why a growing number of private equity firms are looking to technology to give them an edge in terms of streamlining and enhancing internal operations, reporting and, fundamentally, driving value creation and revenue growth.
The speed and accuracy that comes with improved technology infrastructure can help give your firm a competitive advantage in this increasingly competitive market.
It was only a few years ago when a common headline in the industry was that private equity firms, for the most part, were slow adopters when it came to automation and innovative technology, with most still just familiarising themselves with digital innovation. Instead, at the time, the majority of PE firms relied on traditional, manual processes to analyse performance and for back-office processes. However, it can be said that the shift to digital tools and cloud-based services is becoming more prevalent today, as firms are seeking that vital edge in this competitive PE market segment.
Fast forward to December 2020 when McKinsey & Company reported that 'Covid-19 has accelerated digital transformation by seven years'.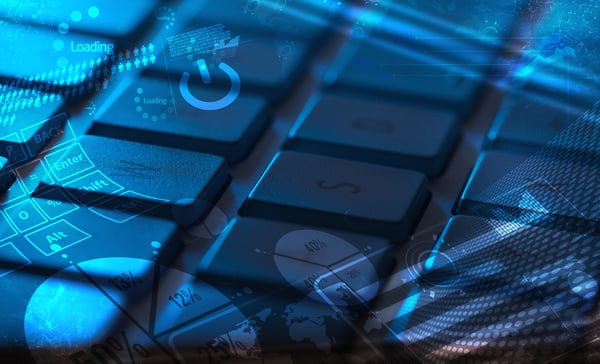 The transformation to a digital world may represent a significant cultural and operational change for any firm, and also require an infusion of new talent. It may not come easy, but many would argue it is essential if your firm is to compete in this new world.
Technology at the portfolio level
Within any firm, there can be many core platforms, which support all aspects of business operations. From a CRM platform for deal sourcing or investor relations efforts, to back office systems that support departments such as fund accounting, human resources and compliance.
One increasingly powerful tool that is being adopted more widely is the portfolio monitoring platform for tracking and managing portfolio company performance. Operating a fund or portfolio in just Excel today isn't possible and having the capabilities and skills in place to support integrations for data modelling and analysis is becoming very important. Given the proliferation of cloud-based systems, having the right strategies in place is critical.
In addition to defining internal requirements and considering critical touchpoints between disparate systems, the private equity world must wrestle with the changing regulatory and legal landscape. Where data is stored matters more than ever, which GDPR and other data privacy regulations have made abundantly clear. Limited Partners are also weighing in with standards such as ILPA to help create standard approaches to reporting data. Technology aligned with clear processes and procedures can introduce efficiencies to help private equity firms stay compliant and competitive.
Technology is the foundation supporting all of this, but if not applied correctly or well thought out it will become a hindrance.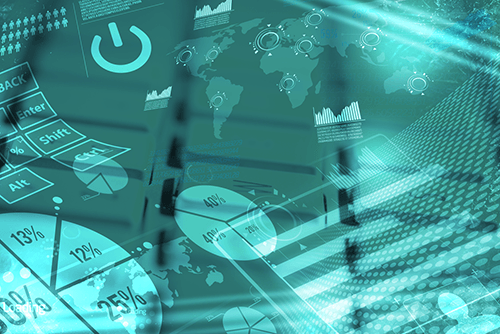 Further reading: What is portfolio monitoring in private equity?
Is now the right time to think about portfolio monitoring software?
Private equity firms are not interested in being in the business of hosting systems. It's not a core competency nor should it be. Whether it is ERP, HR, or even fund accounting— leveraging cloud platforms, be it private cloud or software-as-a-service, is the direction the industry is moving. Also, there are a lot of firms that are seeing their portfolio companies move from a manual, antiquated, on-premise setup to a cloud-based system and are starting to realise that this technology is available, can be implemented quickly and efficiently and with minimal disruption.
We have worked with a few firms where they have a team of analysts working on just getting reports from every portfolio. They have 40 tabs in an Excel spreadsheet with at least 15 to 20 metrics that they want to track. Of course, the analysts do a fantastic job to create that report and it will go out every Monday, every month end, every quarter, and at year-end. But by the time the data is received, is it real-time, complete and totally accurate?
The cloud-based portfolio monitoring tools of today offer private equity firms an unprecedented opportunity to improve efficiency and profitability. Allowing all portfolio companies to be seen and orchestrated in one place and linked together so key performance metrics can be monitored across the portfolio in real time. As a result, data gathered from one company can help boost the value creation of another or inform your decisions to merge assets.
The technology and systems are now there and easily available to make previously labour intensive, manual processes happen in real time with no errors. Now it is becoming cheaper and faster to deploy, meaning the previous barriers to adopting portfolio monitoring software, such as the resources and disruption to operations, are getting smaller and smaller. This reduction in risk and cost is driving the largescale adoption throughout the industry.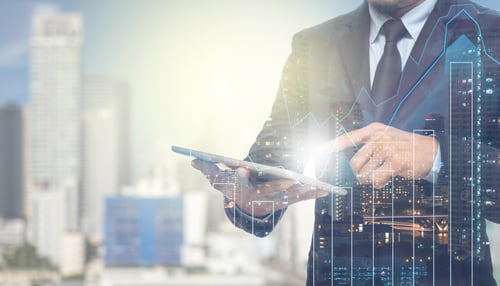 Are you considering private equity portfolio monitoring software?
So, you've reached a place where your firm is ready to consider portfolio monitoring software but how do you decide which option is right for your business? Choosing a solution is not an easy task, and the wrong decision could be a costly investment.
Check out our article of 15 questions to consider when choosing portfolio monitoring software to help you filter and rationalise the options.
If you would some help in making your decision our UNTAP EXM team of consultants are available for a confidential conversation.
Further reading
What is portfolio monitoring in private equity?
Are you considering private equity portfolio monitoring software?
Benefits of portfolio monitoring software for private equity