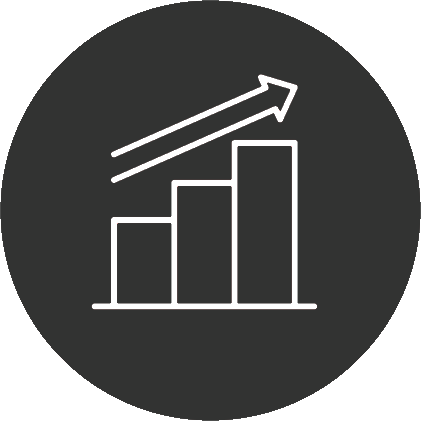 Real-Time Data
Powerful data collection technology to extract information from Excel or directly from portfolio companies' ERP systems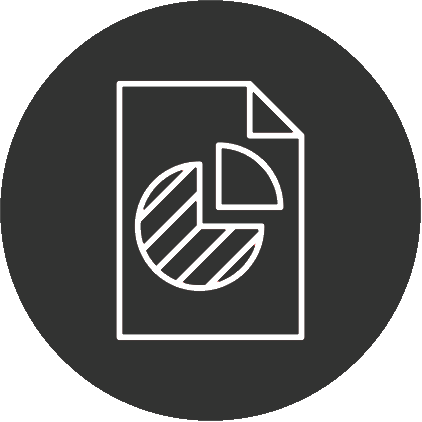 Reduce Time-Wasted
Untap reduces time wasted in solving data inconsistencies and clarifications thanks to powerful validation-at-source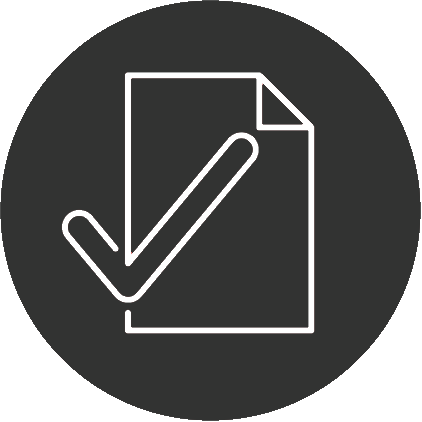 Information you can trust
Flexible approval process for key data (e.g. adjusted EBITDA) requiring additional supervision and full auditability of changes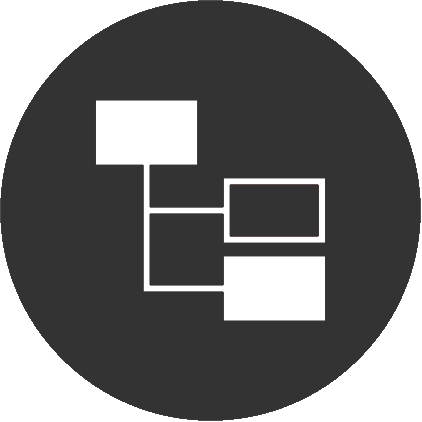 All your data in one place
Flexible Data Model combining Untap structured data with any external source to become the keystone of your Data Strategy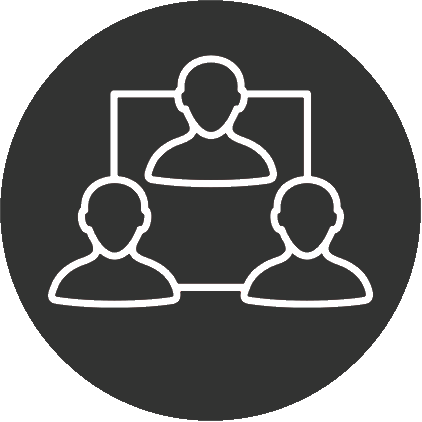 More data insight
Powerful analytics engine with AI offering you the richest data insights, including forecasting, IRR, TVPI and multiples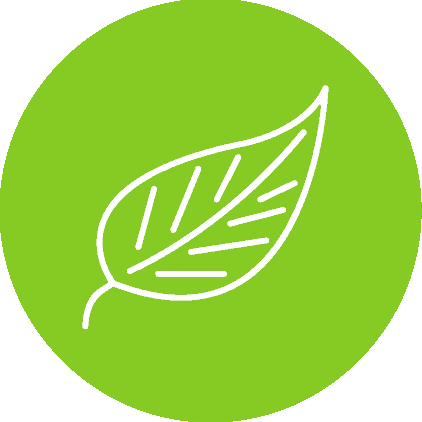 Real ESG Impact
Strong ESG framework with over 200 ESG KPIs available to evidence the impact of your ESG strategy across your portfolio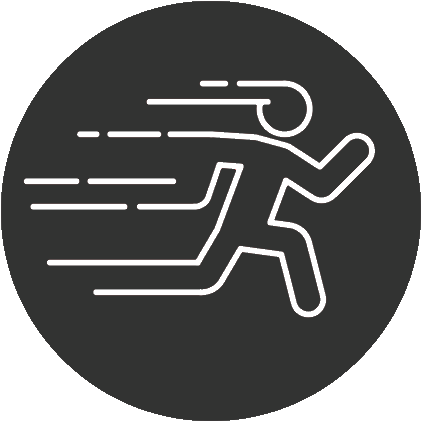 Fast LP response
With Untap real time dashboard you can quickly analyse data by sector, fund, asset, timeframe etc. with the click of a button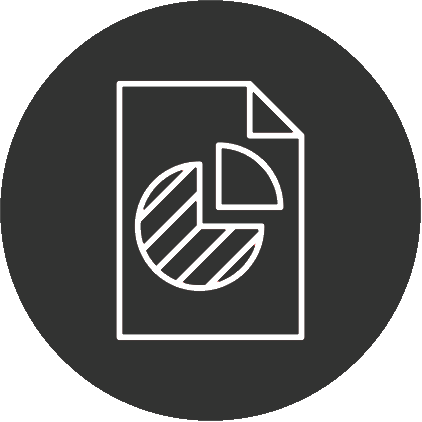 Reports to be proud of
Native MS Office one-click integration to produce sharp, accurate, reliable, monthly/quarterly reports to stakeholders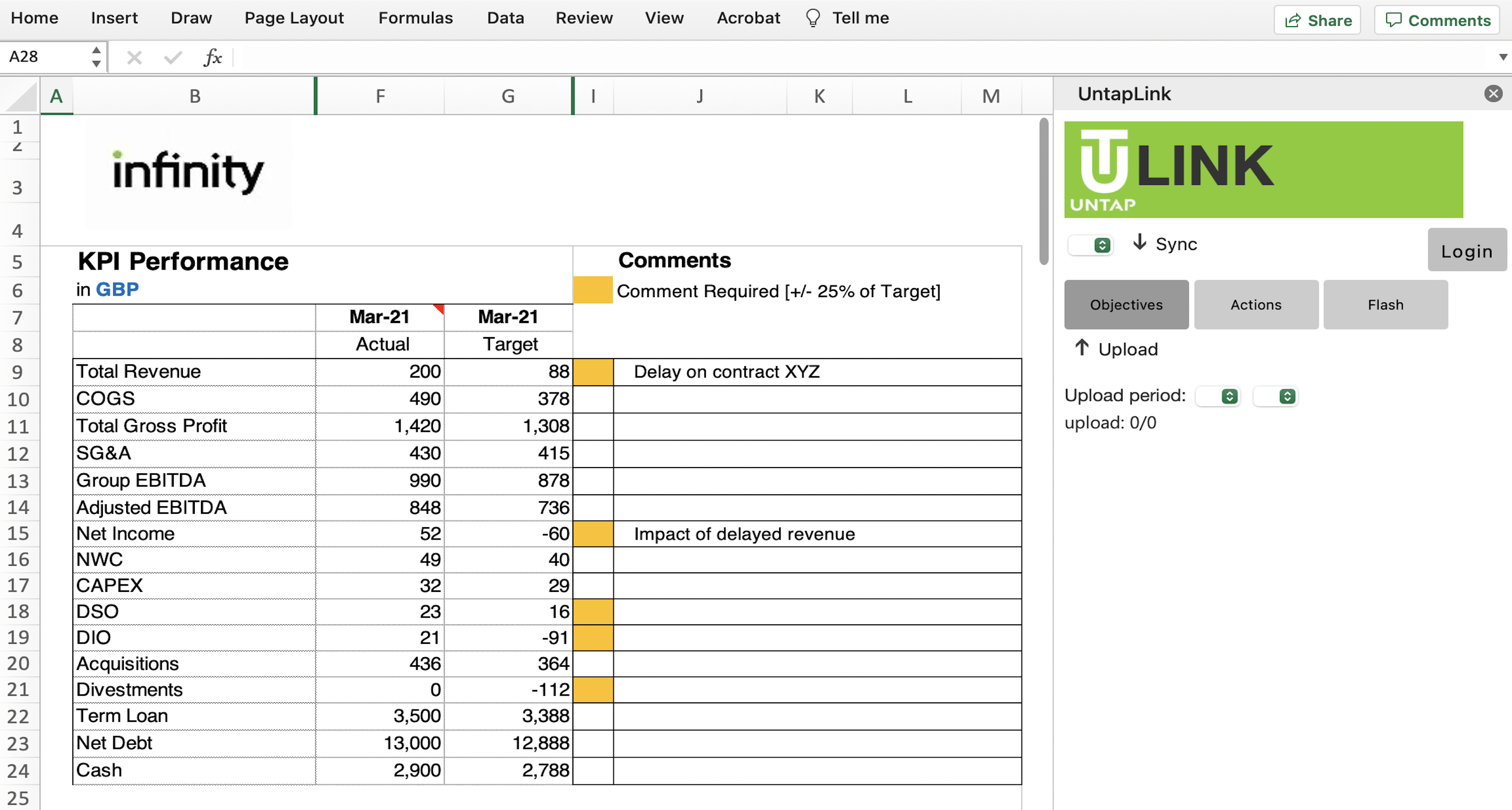 UNTAP flexible Excel plug-in to upload data quickly and easily.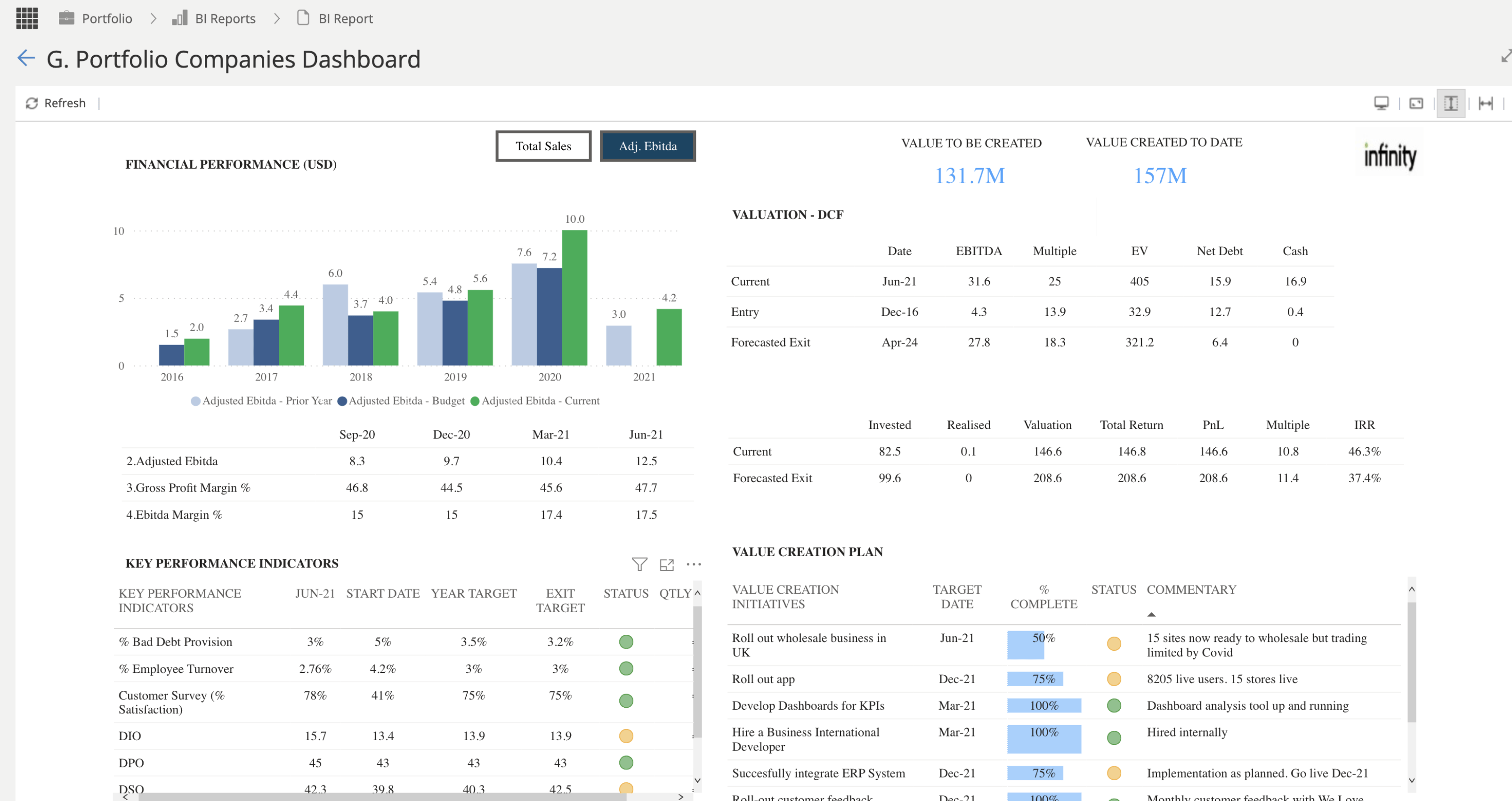 Automated monthly portfolio company report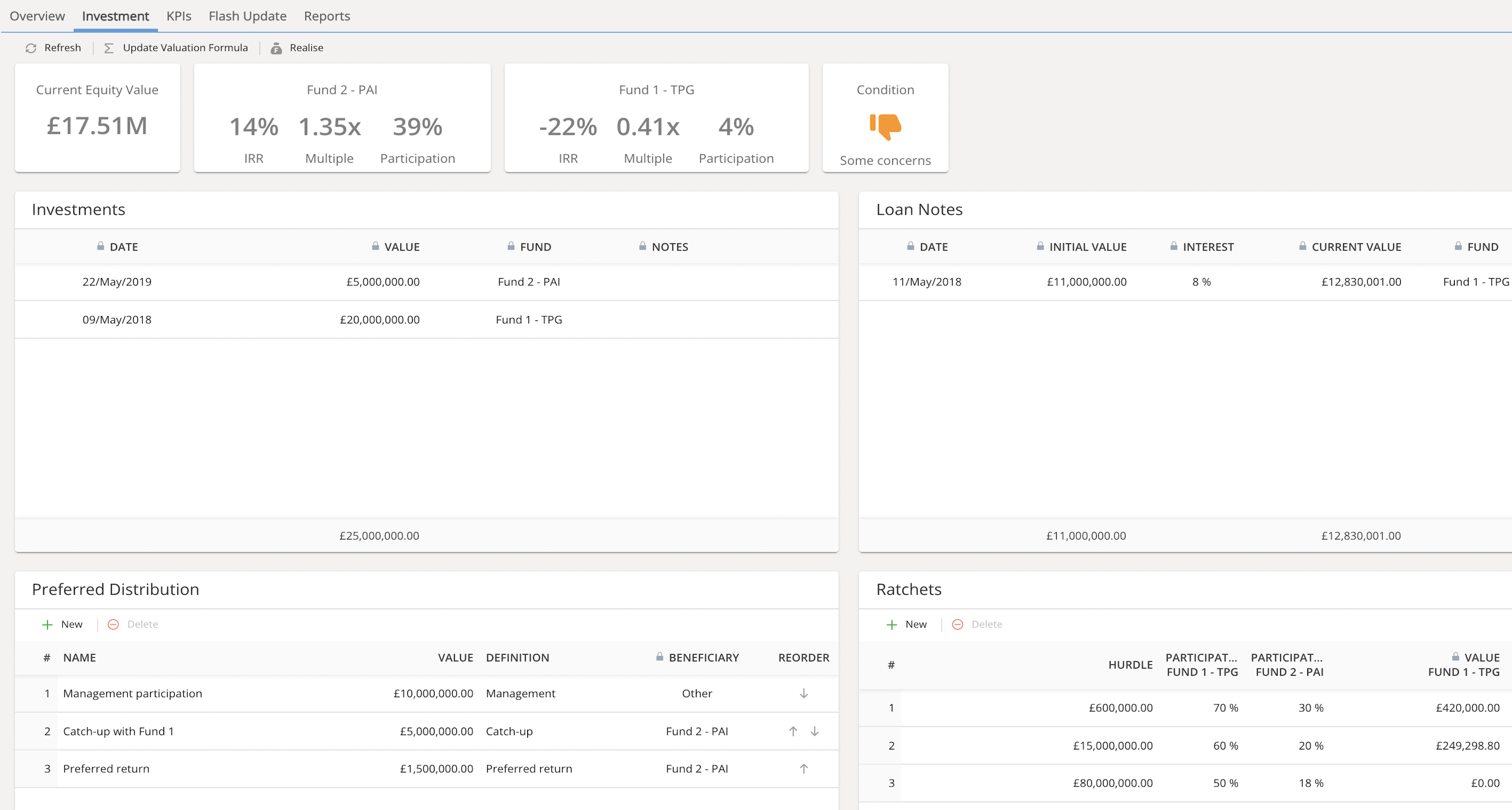 Track both portfolio and fund level metrics
Robust data integrity process to ensure 100% information reliability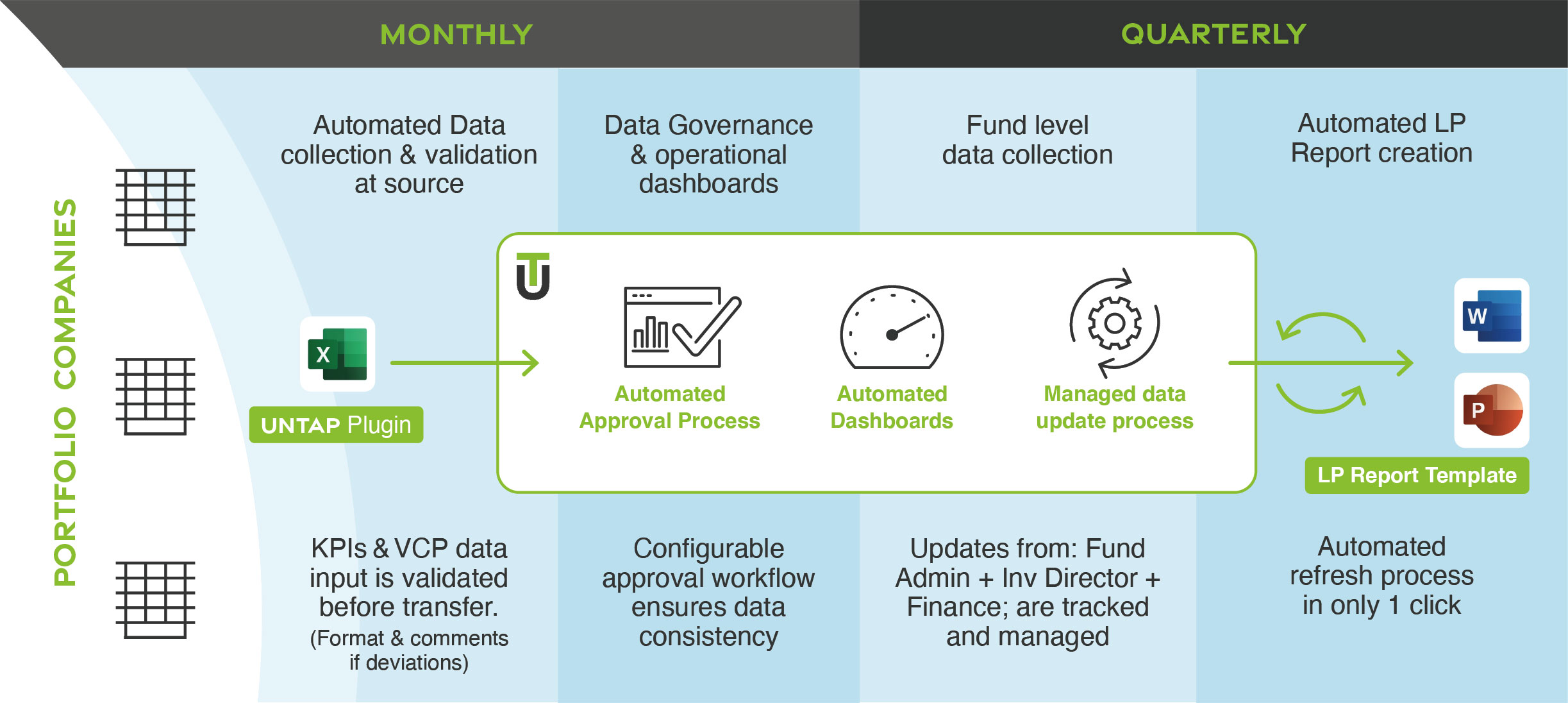 CREATED FOR PRIVATE EQUITY,WITH PRIVATE EQUITY
WE WORK WITH OUR CUSTOMERS TO PROVIDE A TAILORED, FLEXIBLE SOLUTION THAT MEETS THEIR EXACTING CHALLENGES IN PORTFOLIO MONITORING.
"The bigger value that we needed to get out of Untap was something that we could use across our whole portfolio to link up all of the various stakeholders. You can see the information flow from the portfolio companies back office all the way to LP reporting"
Warren Gee, Chief Portfolio Officer, Cairngorm Capital
"Untap is a solution that is relatively quick to implement and the Untap team has given us great support both during and after implementation in our portfolio"
Portfolio Manager
Latest news & articles
From the Blog