How going digital helped BSO reach new levels of strategic agility and alignment

I recently chatted with Ian Baldwin, who along with his identical, twin brother, Craig, is co-CEO of Building Supplies Online. We discussed how moving his Business Plan to a digital format has helped the company reach new levels of strategic agility and alignment.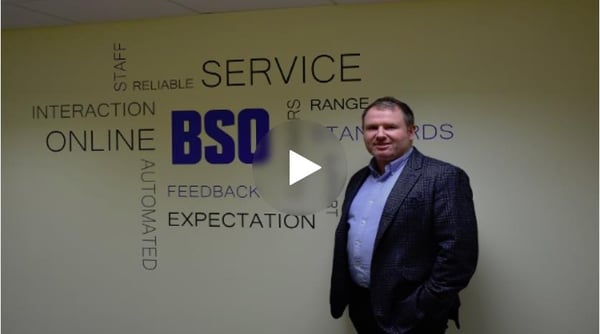 What is BSO?
Building Supplies Online (BSO) is an online business that sells traditional building products to trades people and consumers. Ian and Craig, who conceived the Business around 10 years ago, saw a gap in the market for a company that was sitting between a traditional DIY shed and a builder's merchant. It started from a small acorn, has grown organically over the last two to three years, adding product and inventory and servicing the tradespeople.
Ambitious growth plans
BSO has extremely ambitious growth plans; it's aiming to be around a £50 to £100 million business within five years. In November 2017 BSO partnered with private investment firm, Cairngorm Capital, to help them reach their objectives.
After they completed the transaction with Cairngorm Capital they employed a consultancy to create a Blueprint for them, a plan to see them over the next three or five years.
The Challenges
The plan was really comprehensive, a massive piece of work. However, Ian found that in its document form it was quite clumsy and lacked agility; it was difficult to keep a track of it, monitor it and get a clear overview of it. The suite of documents didn't pull together and connect all his staff with the projects and activities (their 'value-drivers'), and the related KPI's (key performance indicators) that needed to be achieved, in order to meet their growth target.
How EXM helped
With the help of UNTAP by EXM, BSO transitioned its entire Business Plan and strategic objectives on to the UNTAP by EXM cloud solution.
The team at UNTAP by EXM partnered with Ian and worked with him to overlay BSO's Business Plan into the solution enabling him to see the key value drivers and related KPI's within that.
Improved strategic agility
UNTAP by EXM now helps Ian to visualise, keep track and report on where he is with his key value drivers, and he is able to track both individual KPI's and business KPI's. It gives him a live, early indicator of when things aren't on track so he can make changes quickly to keep on an upward trajectory.
Ian also uses UNTAP by EXM for managing his Board Reporting, creating Board meetings and as a central store for all his Board packs.
The solution also provides alerts to himself, his team and the private equity fund, that things are either going well or things are going way above what they thought, which enables him and his team to dial back in quickly and re-focus.
Ian comments
"As opposed to having a plan and not having EXM, EXM allows us to adapt the plan quite quickly and it affects all the other drivers. What we had was a documented plan where basically all the drivers sat in silos separately. What EXM manages to do is pull those drivers together and see what effect it has on the overall value plan. So, at any point we can see that any new, things that we actually want to do, how that affects both the value of the plan, the value of the drivers, and basically kneads it all together, which we wouldn't see from a purely documentative point of view so, it's been really good in that if we want to do something or the plans change slightly we know its flexible, we know we can add it into EXM and we can also see the output in terms of what it looks like and how that affects the value of the business."
UNTAP by EXM also allows everyone in his company to dial into the Business Plan at any one time to get a good overview of progress. A lot of his staff are out on the road, so they can use the phone app to dial up their KPI's on the fly. This helps his staff feel part of the business; they can see where the company is with progress overall, which is great for team motivation; they feel empowered to deliver the business plan.
Conclusion
By translating his plan into a tangible format, Ian is able to clearly see his key value drivers and the KPI's within them.

It allows him to visualise, keep track and report on where he is with his key value drivers, and he is able to track both individual KPI's and business KPI's.

The alerts provide an early indicator of changes allowing him to quickly re-focus.

He is able to overlay some key staff members that are fiscally targeted onto UNTAP by EXM and instead of creating separate reports for them, they simply dial into their own logins to see where they are with their own KPI's.
The communication channels are made so much easier.
I would like to thank Ian for taking the time to speak with me and for sharing BSO's journey so far with UNTAP by EXM.
What next?
Are you struggling to visualise your business plan and keep track and report on its progress?
Are you ready to take the next steps to reach new levels of strategic agility? Schedule a call to see how UNTAP by EXM can help you transform your strategy execution capabilities.