The EXM team; Juan Manrique, Manfredi Bargioni and Dermot Joyce, joined other exhibitors, sponsors and private equity professionals at the only European event specifically dedicated to anyone concerned with the world of private equity portfolio operational assessment and value creation.
The Forum provided a unique opportunity to hear from experienced operating partners and C-level executives on how they deliver value creation strategies, create top-line growth and drive EBITDA improvement in their portfolio. Attendees had extensive opportunities to network, build relationships and compare best practices with their peers from leading PE firms, expert service providers, CEOs of portfolio companies and many more.
Juan Manrique, EXM's CEO commented "It was great to network and connect with new contacts in the industry, and the presentations & case studies provided very useful insights in to the many challenges in value-creation. The event was extremely well-organised and professionally presented and it definitely delivered on our expectations".
Christopher Wagland, Business Development Director, EMEA at PEI-Alternative insight commented "A huge thank you to all our sponsors at this year's Operating Partners Forum Europe. Our biggest (and I daresay best) ever EU value creation forum!"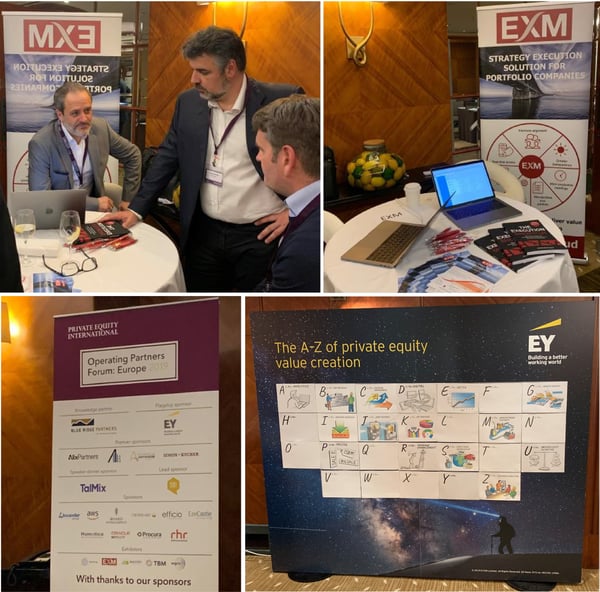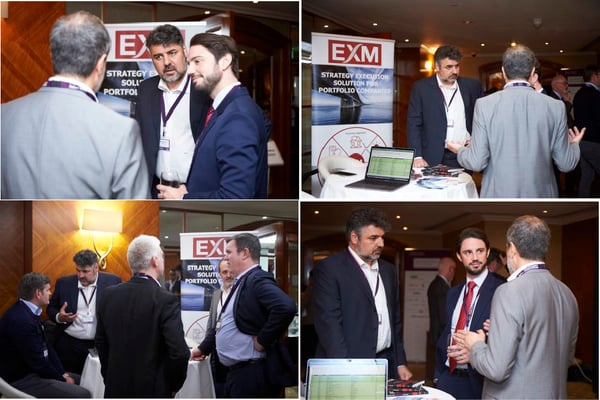 PEI
Private Equity International provides unparalleled global business news and analysis focused exclusively on private equity and the LP/GP nexus. They are the leading specialist information group dedicated to alternative asset classes.
EXM
EXM is Hydra's strategy execution solution for Private Equity and PE-backed companies that helps management increase the probability of delivering the value-creation plan and maximise the chances of a successful return for investors.