Freshstream

Freshstream is a leading European mid-market private equity firm that focuses on the UK, the Netherlands and Belgium. Freshstream's strategy focuses on acquiring majority stakes in growth businesses in its core markets, partnering with founder owners to create value and achieve scalable growth.
Ambienta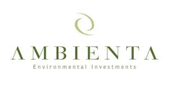 Ambienta is a leading growth-buyout investor focused on niche leading European businesses driven by the environmental sustainability trends of Resource Efficiency and Pollution Control
Cairngorm Capital



Cairngorm Capital is a specialist private equity investment firm providing equity capital and management expertise to leading UK companies, with a focus on companies that can weather economic volatility and have potential for substantial further growth.
IT|venture


It|venture provides specialist technical and advisory services to the alternative asset industry including Private Equity, Hedge Funds, Real Estate & Venture Capital. They equip their clients with cutting edge solutions to both project and "business as usual" problems.
Institute for Strategy Execution

Institute for Strategy Execution is the global accreditation body for strategy execution practitioners offering training and workshops for individuals looking to boost their strategy execution skills, obtain a certification or gain the necessary skills to execute a business strategy.
Holland Mountain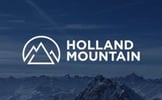 Holland Mountain is the leading European consulting firm in private equity, real estate and infrastructure, advising fund managers on technology, operations, change management and outsourcing.
Nucleus DNA


Nucleus Services provide on-demand services to start-up and established companies by helping them scale their businesses.